My Blog
Posts for: September, 2018
By Princeton Dental Care LTD
September 20, 2018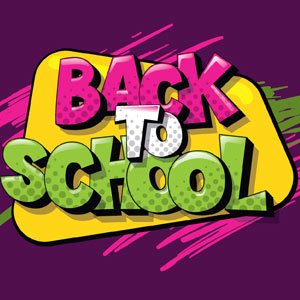 Like a second New Year's Day, the month of September offers its own chance to make a brand new start: It's back-to-school season! This can be an exhilarating time—a chance to meet new friends, face new challenges and set new goals. It's also a great time to get started on the things that can keep your children healthy all year long…like a routine visit to the dental office.
Preventive dental visits are one of the most important ways to help keep a smile in top condition—not just for kids, but for people of any age. They are also one of the best values in health care, because so much can be accomplished in such a short time. What exactly happens at a routine visit? Here's a brief run-down:
A professional teeth cleaning clears sticky plaque and hardened tartar from places where your brush can't reach. These deposits can harbor the bacteria that cause tooth decay and gum disease, and removing them helps prevent more serious problems from getting started.
A complete dental exam involves a check for cavities, but it's also much more: It includes screening for gum disease, oral cancer, and other potential maladies. X-rays or other diagnostic tests may be performed at this time; any changes can be observed, and the need for preventive or restorative treatments can be evaluated.
The growth and development of children's teeth is carefully monitored, from the first baby teeth to the third molars. If orthodontic work or wisdom teeth removal could benefit your child, this is a great time to discuss it.  Adults may also benefit from ongoing evaluation for gum recession and other potential issues.
Keeping your teeth and gums healthy also depends on how you take care of them at home. A routine office visit is a great opportunity to "brush up" on proper techniques for tooth brushing and flossing, and to ask any questions you may have about oral hygiene.
So if you have youngsters starting a new school year—or if you're looking to make a fresh start toward good oral health yourself—make it a point to stop in to the dental office for a routine visit this season!
If you would like more information about maintaining good oral health, please contact us or schedule an appointment. You can learn more by reading the Dear Doctor magazine articles "Top 10 Oral Health Tips For Children" and "Dental Hygiene Visit: A True Value in Dental Healthcare."
By Princeton Dental Care LTD
September 10, 2018
A loose permanent tooth is not a good thing—and not something you should put off having examined. That's because a loose tooth could soon become a lost tooth.
How we treat it depends on its underlying cause, which could be one of two types. One is primary occlusal trauma, meaning the affected tooth has experienced accidental trauma or higher biting forces than it normally encounters. This usually happens because of teeth grinding habits.
It could also be secondary occlusal trauma. Unlike primary trauma where the supporting gums and bone may be reasonably healthy, secondary trauma occurs because these structures have been severely damaged by periodontal (gum) disease. As the gums begin to detach from a tooth and its underlying bone deteriorates, even normal biting forces can loosen it.
If gum disease is present, our first priority is to bring it under control. We do this primarily by removing all dental plaque (a thin film of bacteria and food particles that triggers the infection and sustains it) and calculus or tartar (calcified plaque). This can take several sessions and, in the case of deep infection, may require a surgical procedure.
On the other hand, if teeth grinding is the primary cause, we'll focus on minimizing the habit and its effects. One way is to create a custom-fitted guard worn to prevent upper and lower teeth from making solid contact. You may also need to improve your management of stress—another factor in teeth grinding—through medication, therapy or biofeedback.
In either case, improved periodontal health will help the gums naturally regain their strong attachment with help, if necessary, from gum tissue or bone grafting surgery. But this healing process can take time, so we may need to secure a loose tooth in the interim by splinting it to neighboring stable teeth. This usually requires bonding rigid material or metal across the back of all involved teeth or in a channel cut along the teeth's biting surfaces. In this way the more stable teeth support the loose one.
Splinting may be temporary as the mouth heals from disease or trauma and the teeth regain their stability. In some cases, though, it may be permanent. Either way, dealing promptly with a loose tooth can help ensure it'll survive—so see your dentist as soon as possible.
If you would like more information on treating loose teeth, please contact us or schedule an appointment for a consultation. You can also learn more about this topic by reading the Dear Doctor magazine article "Treatment for Loose Teeth."